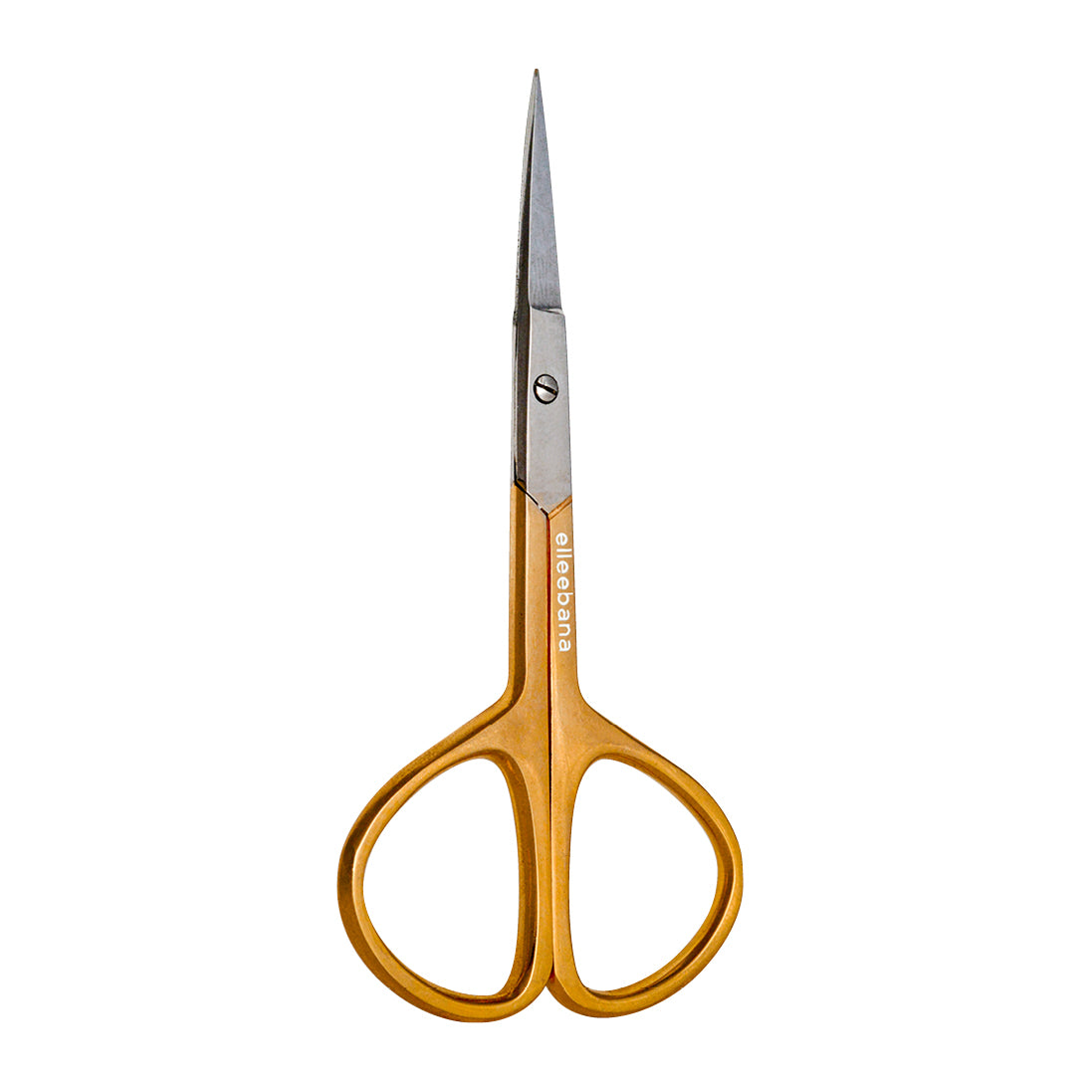 These gold finished lash scissors are equipped with ultra-thin sharp blades that will allow you to trim and control your false lashes to the perfect length.
These scissors can also be used for brow shaping and trimming. They are made from stainless steel and can be easily sterilized and reused.
Trim and shape lashes and brows with these stainless steel Professional Gold Lash Scissors. A must have for any serious beauty professional tool kit.