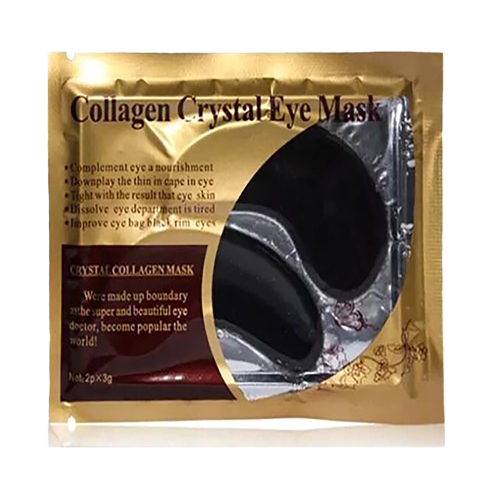 Collagen Crystal Eye Pads (5pack)
New! New Bamboo Charcoal Eye Pads. Removes puffiness and fades dark circles. Use 1-8 hours.
Ingredients include: hydrogel vitamin collagen, vitamin C, VE, VB6, NMF protect wet factor, aloe vera gel, hyaluronic acid, and active elements.
Bamboo Charcoal Eyes. Micro-infused collagen gel pads with Aloe, Vitamins C and E, Amino Acids and Purfifying Charcoal to absorb impurities and detoxify the skin.
Collagen Crystal Eye Pads (5pack)