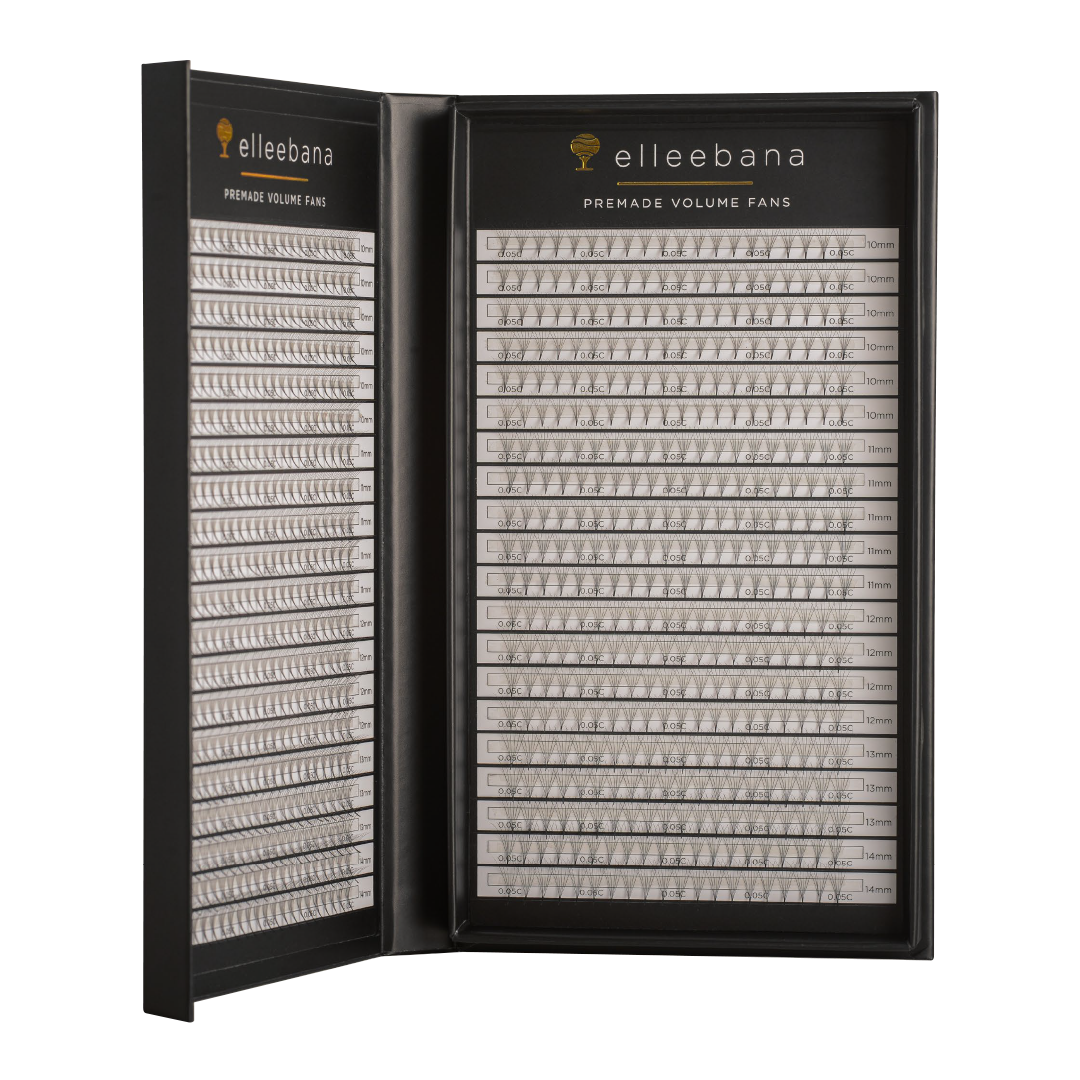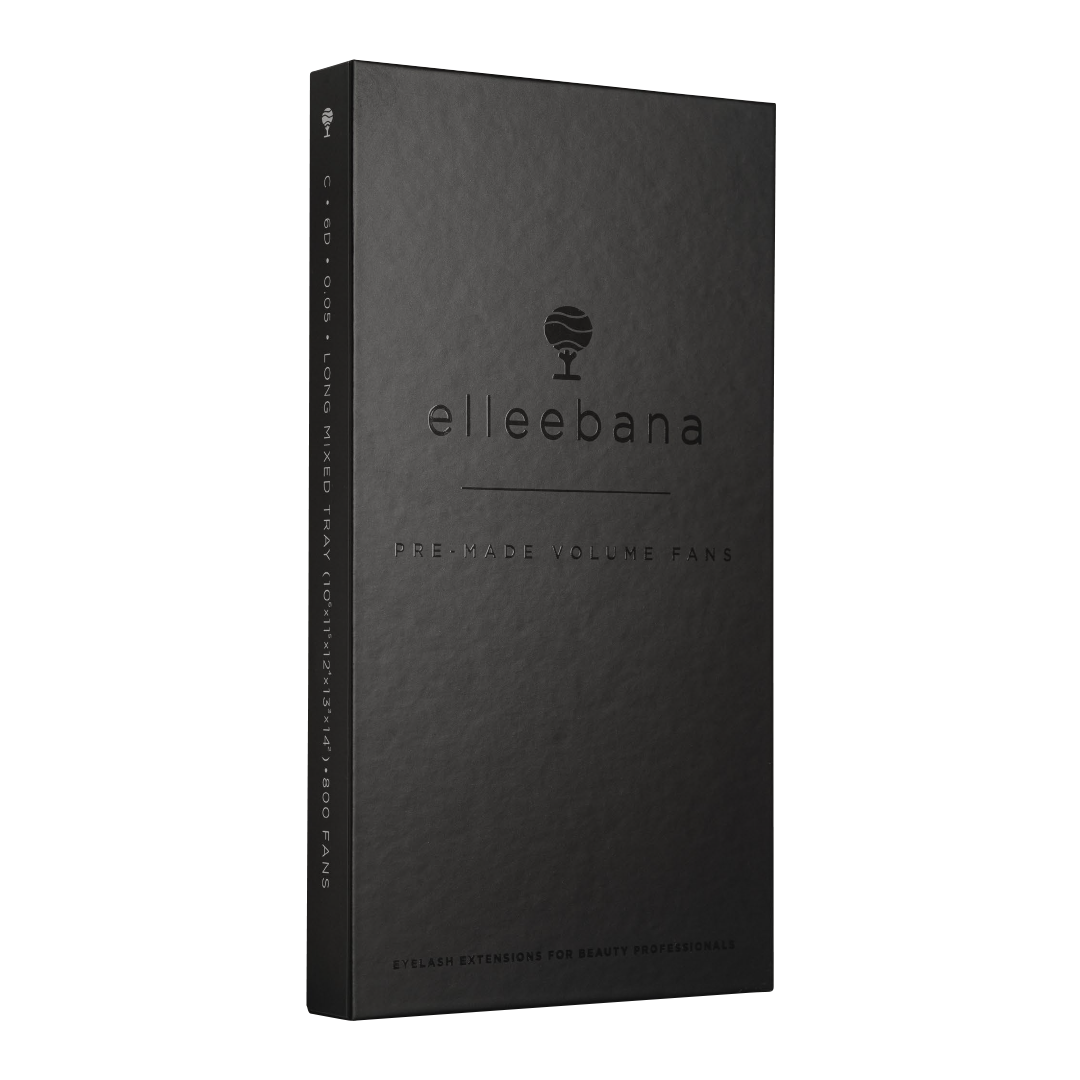 NEW Pre-Made 5D Lash C Curl .03 Mixed Tray Extensions (SD)
Elleebana Eyelash Extensions are hand-cut, rolled, and heated to set the curl of the lash. The extensions are designed to give more impact than most others can achieve. All lashes are crafted using PBT (a high-quality Korean fiber). Elleebana Eyelash Extensions are jet black with a semi-gloss finish. They pack a more powerful punch than other lash extensions while still looking natural, soft, and fluffy. Mixed trays contain the following rows: 7mm(1), 8mm(2), 9mm(2), 10mm(3), 11mm(2), 12mm(2), 13mm(2). 
**If you are interested in L curl lashes please contact us at info@elleebanalashes.com and we will get them to you. 
NEW Pre-Made 5D Lash C Curl .03 Mixed Tray Extensions (SD)