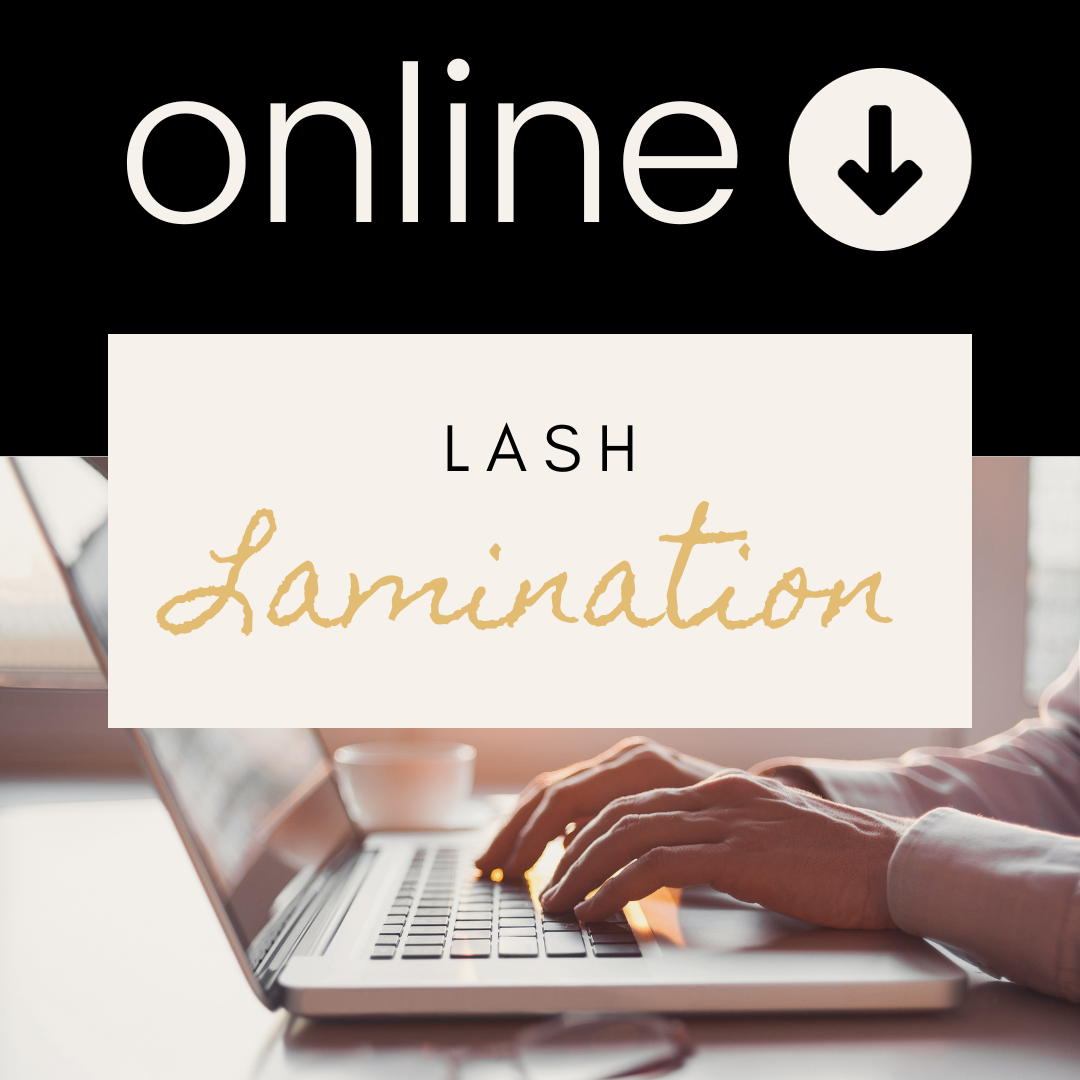 ONLINE | Elleeplex ProFusion Lash Lamination Certification Course
Elleeplex Profusion Lash Lamination treatment by Elleebana is undeniably one of the industries most talked about releases into the lash world for 2020. The Lash Lamination service using the Elleeplex Profusion system is providing the same incredible results as an Elleebana Lash Lift but is a Thioglycolic Acid Free, Sodium Bromate Free, Vegan, Cruelty Free system that is gentle while remaining incredibly effective. The incorporation of the ReGEN Next Gen Product line into the processing steps in the service has been a revolutionary phase created by Cosmetic Chemist and Director of Elleebana Global, Otto Mitter. This course arms you with the detailed concept of lash lamination as well as the hidden tips to mastering your technique to achieve perfect results each and every time and comes to you after two years of clinical trials and development.

Our theory session commences with product knowledge and understanding of the delicate area that you are working with, contraindications and how to consult for this treatment.
The detailed explanation of the science of lash lamination is a key component to understanding the treatment and how to achieve optimal results. You are guided through the cost and income potential of lash lamination to build your marketability.
Our hand-selected Certified Trainer will then assist you through your online course.
The online component continues with quiz questions for knowledge retention and then final submission of before, during, and after images for assessment to further ensure you have been able to retain and apply your newfound skills that your Certified Trainer has delivered to you one-on-one, through our online program.
The above materials will be sent to your shipping address after purchase, and you will receive an email from your Educator within 24 hours. Access to the online academy will be given once your Educator receives a copy of your professional license.
Course Materials:
An Elleeplex Profusion Lash & Brow Lamination Starter Kit – all of the items used to perform both services with over 15 applications per kit. You also receive a pack of eye pads, a pack of micro brushes, Elleeplex Advanced After Care, instructional copyrighted lash lamination manual, criteria checklist, access to promotional flyers digital file, multimedia promotional package and digital posters for printing and a Student Certificate upon submission of a minimum of 5 before, during, and after images that are successful.
Please Note:
1. Online courses are non-refundable.
2. We reserve the right to withhold issuing of a certificate until competency has been achieved through successful assessment.
3. The completion of this course does not qualify or certify you to perform, for compensation, the services or procedures taught. Performing the services or procedures taught in this course for compensation requires that the provider be properly licensed in the State of which the services or procedures are performed. It is your responsibility to be aware of all applicable laws and regulations regarding the performance of these services.
ONLINE | Elleeplex ProFusion Lash Lamination Certification Course