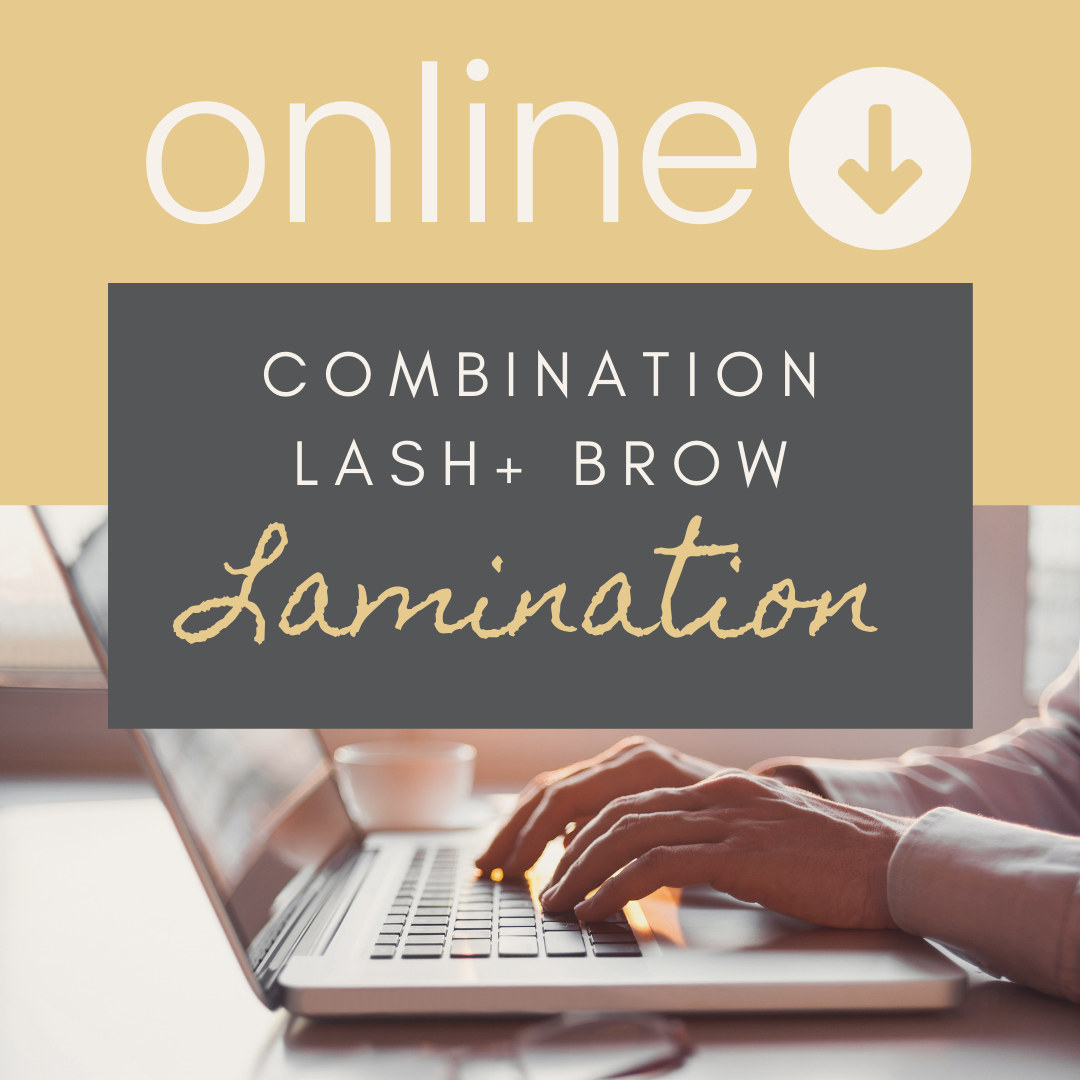 ONLINE | COMBO | Elleeplex ProFusion Lash + Brow Lamination Course
Elleeplex ProFusion Lash Certification Course 
-AND-
Brow Lamination Certification Course!

Get the most out of your training with the in depth training manuals, videos, modules, and live zoom sessions with your trainer!
COST INCLUDES:
Student Kit (Elleeplex Profusion Lash + Brow Lamination) 

2 Extensive Training Manuals

1 Pack Micro brush Swabs

1 Tube Elleeplex Advanced Aftercare (clear mascara) 

1 Precision Lifter Tool (included in kit)

1 Pack Disposable Mascara Wands

1 Pack Doe Foot Applicators

1 Pack Elleebana Under Eye Pads

1 Tube Regen Next Gen Professional Conditioning Formula (included in kit)

1 Pack Wonder Wands 

3 Brow Pencils (one of each shade)

1 Pack of (5) After Care Flyers

Lifetime Support from your trainer, the brand, and us!

2 Official Certificates upon submission of 5 case studies to be evaluated by your trainer. 

Access to digital promotional content, consent + indemnity forms

Two Zoom Sessions with your Trainer scheduled at your convenience.

Three months access to Elleebana's Excellence Academy Online Training Portal 

Support from the brand and your trainer for LIFE
The above materials will be sent to your shipping address after purchase, and you will receive an email from your Educator within 24 hours. Access to the online academy will be given once your Educator receives a copy of your professional license.
Please Note:
1. Online courses are non-refundable.
2. We reserve the right to withhold issuing of a certificate until competency has been achieved through successful assessment.
3. The completion of this course does not qualify or certify you to perform, for compensation, the services or procedures taught. Performing the services or procedures taught in this course for compensation requires that the provider be properly licensed in the State of which the services or procedures are performed. It is your responsibility to be aware of all applicable laws and regulations regarding the performance of these services.
ONLINE | COMBO | Elleeplex ProFusion Lash + Brow Lamination Course