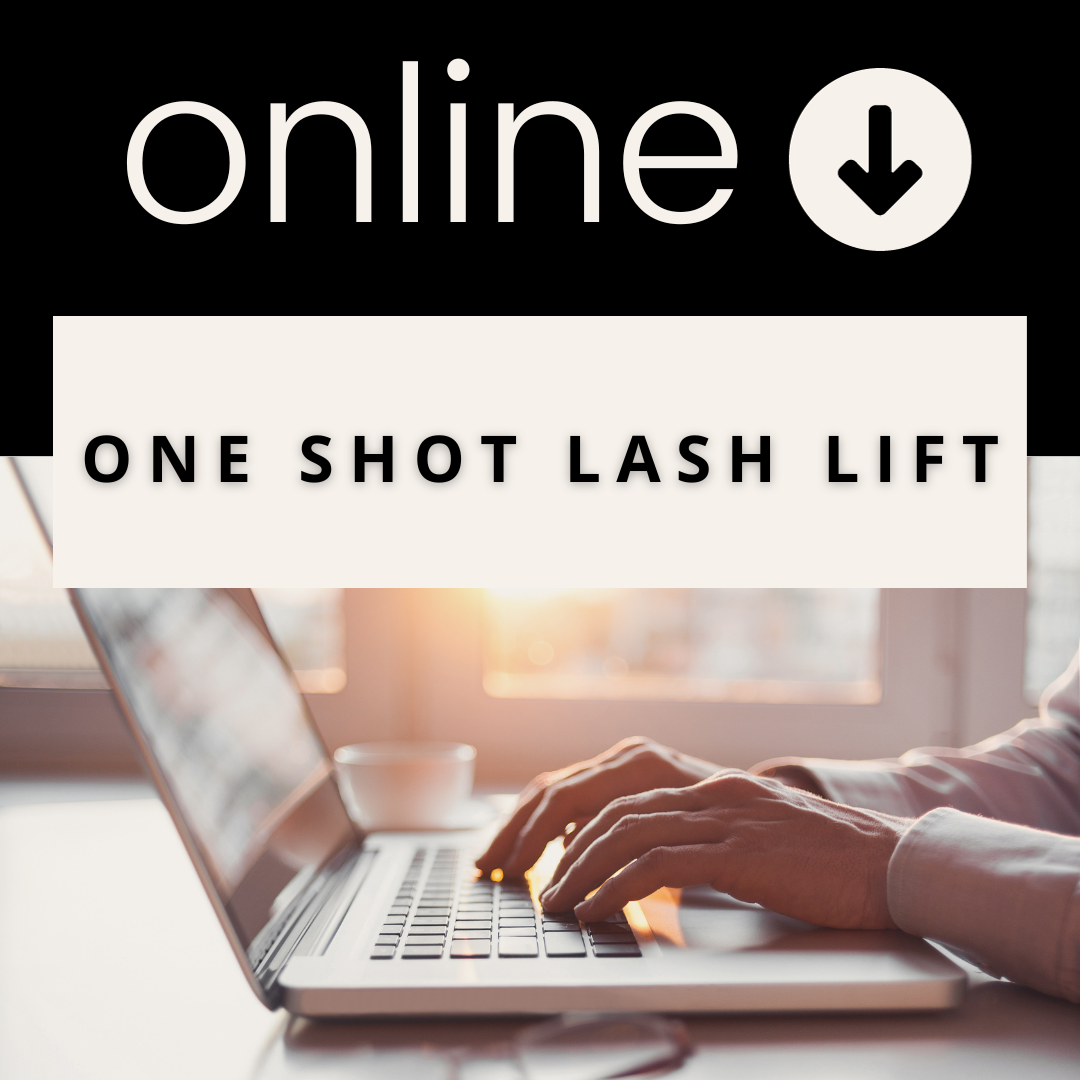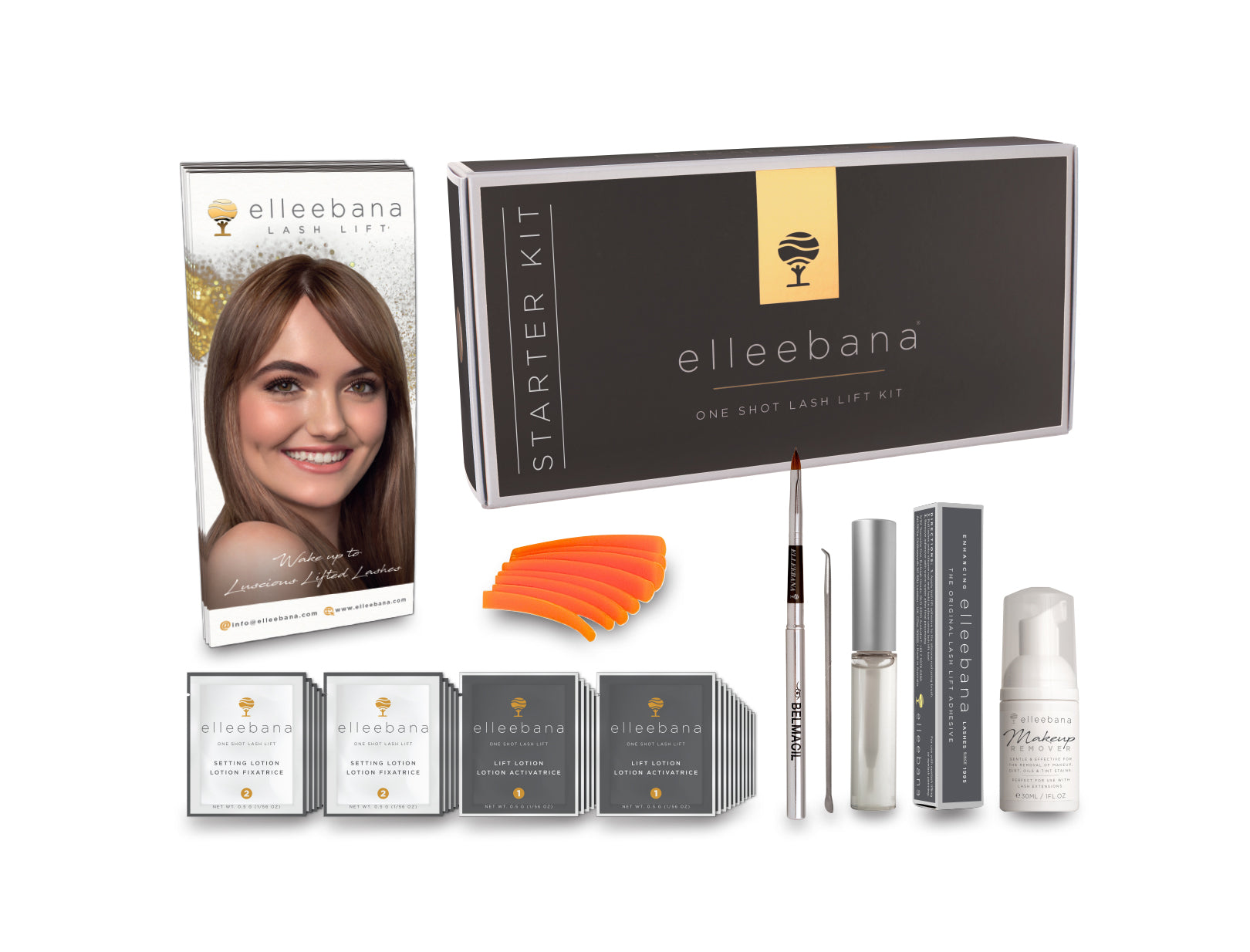 ONLINE | Elleebana One Shot Lash Lift Course
ONLINE | Elleebana Lash Lift Certification Course 
With our program, you always have extra added face-to-face support if required throughout your online learning journey. 
We don't just send you videos and leave you to your own devices, our team know that the best online learning experience comes from replicating the in-person connection just like our hands on classes. Our curriculum allows a more productive and complete online learning experience. 
COST INCLUDES:
Student Lash Lift Kit

1 Pack Micro Swabs

1 Tube

 

Elleevate Mascara
1 Tube

 

Elleeplex Advanced Aftercare (clear mascara) 

1 Isolator Tool

1 Pack Elleebana Under

 

Eye Pads
1 Tube

 

Regen Next Gen Professional Conditioning Formula

1 Extensive Training Manual

1 Pack of (5) After Care Flyers

Lifetime Support from your trainer, the brand, and us!

1 Official Certificate upon submission of 5 case studies to be evaluated by your trainer. 

Access to digital promotional content, consent + indemnity forms
Topics We Cover:
• Science of Lash Lifting including topics on active ingredients and the ingredient       trends, functions of formulas and the chemistry elements
• Understanding lash lift adhesives
• Eye anatomy, hair and lash texture theory
• Profitability and income potential of lash lift services
• Client/technician well-being and self-care
• Health, safety and sanitation – for your clients and for yourself
• Detailed step-by-step application procedure and how to master your technique
• Advanced processing times explained
• Product information, usage and storage guidelines
• Consultation, contraindications, patch testing, reactions and the importance of indemnity and legal requirements such as insurance
• Eye shapes and face considerations and key tips to craft the perfect lift for your client
• Elleebana facial acupressure for a new approach to client experience
• Advanced procedure on lash lift reversal
• Lower lash relaxation
• Advanced application techniques using Elleeplex ReGen and Extreme Styling Shields
• After-care advice and the benefits of retail products explained
• In-depth marketing strategies for business growth and success
• How to capture award winning images for social media promotion
• Our secrets on how to win lash lift competitions from the judge's perspective
• Frequently asked questions with detailed explanations
• Case study submissions outlined
How The Course Is Structured:
Enrollment
Upon confirmation of payment, our team will step into action to support your Elleebana Lash Lift Evolved online journey!  Your trainer will ship you a package that will include your product and manual as per the course inclusions above and you will then be granted access to the Elleebana Excellence Academy Online Educational Platform. Keep an eye on your inbox for an email from your trainer(don't forget to check your spam!) The two of you will be coordinating your meeting times amongst each other :)
Commencement of Your Course
In an effort to deliver world class online education of the highest standards you will participate in two separate Skype/Zoom, sessions.  For the first session, we ask that you plan on allowing 30 minutes – 1 hour time frame. We will be introducing you to your dashboard and the extensive learning modules, so we can ensure that you have an excellent understanding of the requirements to complete the program. In the modules you will find a mixture of theory content and in-depth video tutorials in an easy to use online learning environment.
You will be required to complete an online exam throughout the course and on completion you will be required to submit before and after images of 5 models (within 3 months) as part of your assessment process. During the COVID-19 crisis, we are extending the assessment period. Please speak to your trainer directly for further information.
Completion of the Course
Once you have successfully completed the assessment phase of your course, we will issue your digital certificate of completion! HOORAY!!
As a Certified Elleebana Stylist, you receive lifetime support, a salon location finder spot on our website, resources to products and supplies and so much more! 

Please Note:
1. Online courses are non-refundable.
2. We reserve the right to withhold issuing of a certificate until competency has been achieved through successful assessment.
3. The completion of this course does not qualify or certify you to perform, for compensation, the services or procedures taught. Performing the services or procedures taught in this course for compensation requires that the provider be properly licensed in the State of which the services or procedures are performed. It is your responsibility to be aware of all applicable laws and regulations regarding the performance of these services.
ONLINE | Elleebana One Shot Lash Lift Course