Elleeplex Pro Fusion Or Elleebana One Shot?
With the launch of the new Eleeplex ProFusion there is so much to learn! We are here to answer those FAQ's and help to better understand the differences between the Original One Shot and the the new ProFusion system.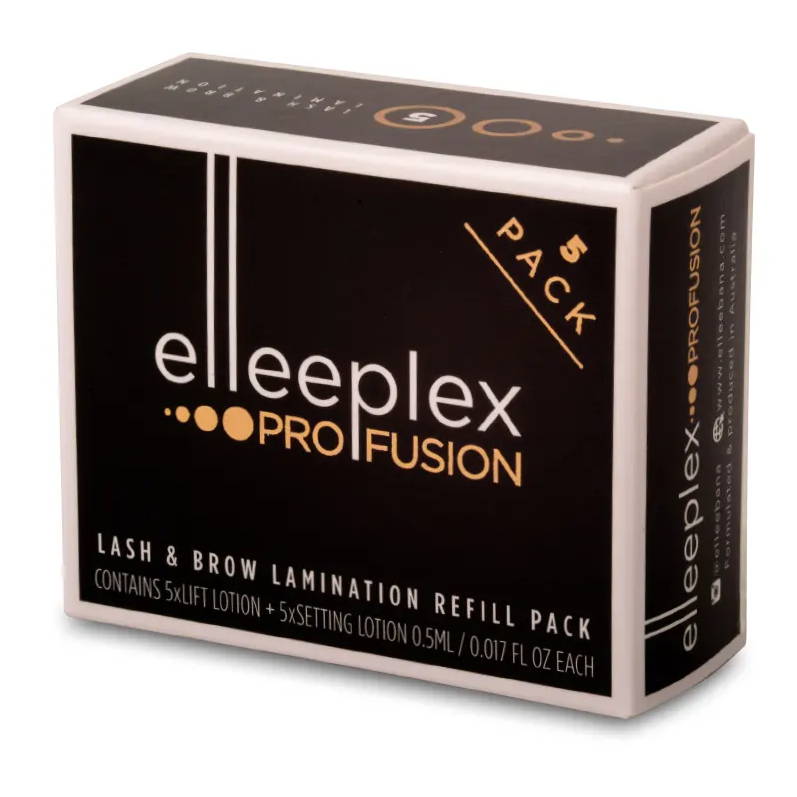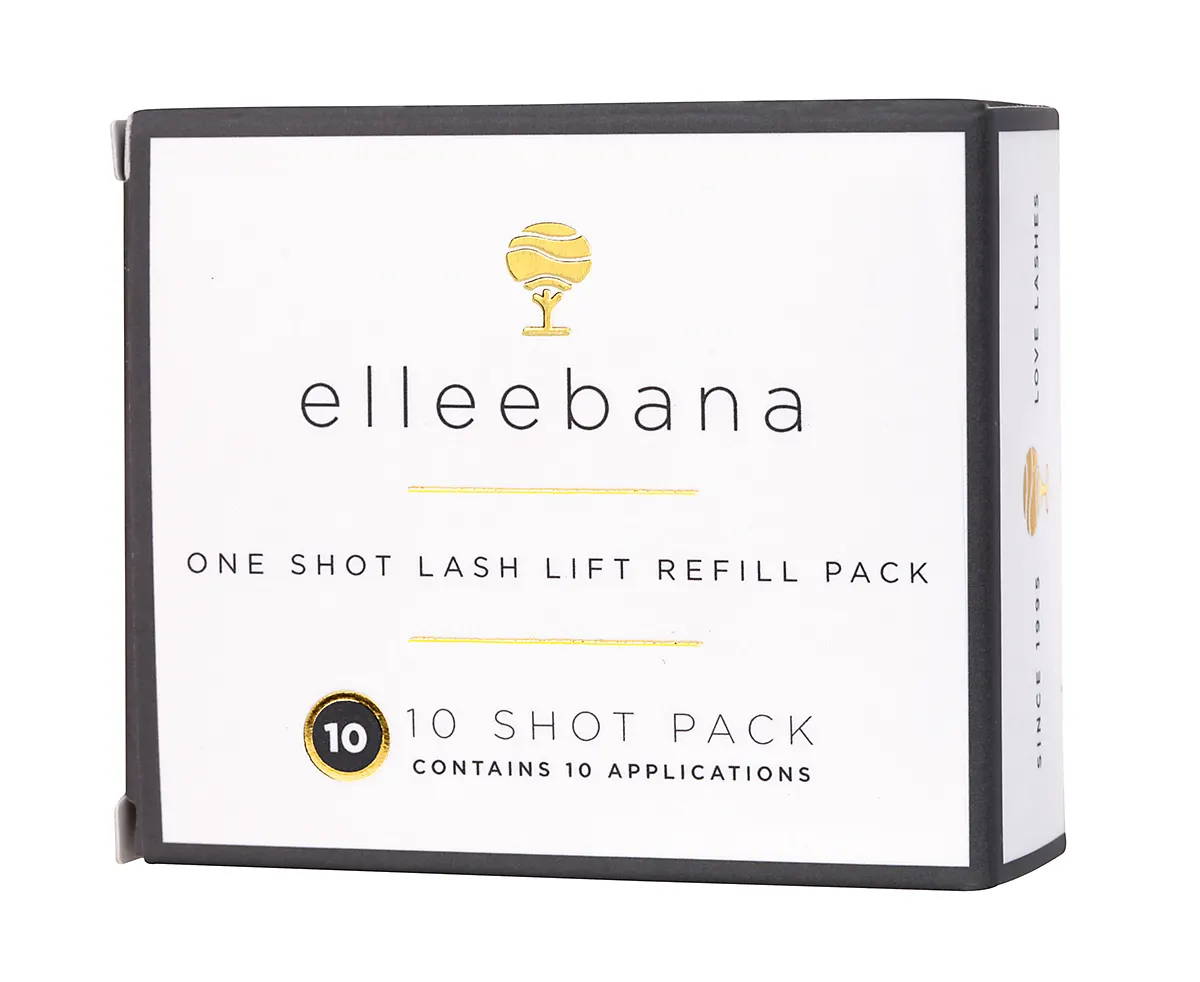 How Do I Choose Which System to Use?
We get this question all the time! It's important to understand all of the differences between the two systems when choosing which one to use for your clients.


The One-Shot system is the original tried and true formula that your clients already know and love. Famous for having the fastest processing times on the market! When we see clients in the spa, I automatically know I will be using the One Shot system if they have very coarse, thick lashes or have a history of being more difficult to lift! Those pesky resistant lashes are going to need the extra strength that the one shot system offers. The one shot system is for use on lashes only and not recommended for brows!

Elleeplex Lash + Brow Lamination System has amazing things going for it. The first being that it's suitable for brow lamination (allows you to straighten brow hairs with confidence for clients that have unruly or downward growing eyebrow hair.) We all know how important maintaining optimal lash health is for our clients and our new Elleeplex Profusion range delivers this with our innovative system by utilizing a cysteamime HCL active and containing no thioglycolate allows for gentle and effective lash lift / lamination results which minimizes the chance of over processing and keeps lashes healthy and maintains the bond integrity of the lash. The ProFusion system has slightly slower processing times compared to the One Shot system due to its new delivery system. Slow(er) and steady wins the race and keeps those lashes healthy!

Processing times comparison for both systems:

Fine Lashes:     OG = 3/2 | PF = 5/5
Medium Lashes: OG = 6/5 | PF = 8/6
Coarse Lashes: OG = 8-9/5| PF = 10-12/8

A synergistic system that incorporates the 'Re-Gen – Next Gen' system which boosts hydration and strength in the lashes to achieve optimal results and lash health. The Profusion System lasts up to 6 to 8 weeks, with reduced chance of irregular grow out in the lash growth cycle. The Original One Shot System will result in the lifted lashes staying that way until the lash growth cycle drops them. The ProFusion gives a subtle fade and allows the lifted lashes to blend in more with the anagen new growth lashes. This helps prevent a client having different curl types on different lashes toward the 6-8 week mark.

ProFusion System Strengthens, hydrates, protects and is vegan + cruelty Free.

NEW training and education curriculum is available now! Check out our Education Section on the website : elleebanalashes.com

For best results, only the 'NEW REGEN' – "Next Gen" is recommended to be mixed with these lamination and tint shades. Please be advised the old REGEN can not be mixed into the tinting or lamination lotions.
Elleeplex ProFusion Tints are exactly what we needed.
Elleebana is extremely excited to release our Elleeplex Profusion Color System giving you luscious long lasting color for lashes and brows.
Check out the NEW Deep Brown Shade!

The Elleeplex Color System features:

• 8 luxurious colors (black, blue black, deep brown, light brown, honey brown, graphite, auburn and violet).

• 2% – 7 VOL. color developer ensuring safe and gentle development application of color for lashes and brows.

• 100+ applications per tube for cost effective measures.

• Combined with Elleeplex "Next Gen" Re-Gen for the ultimate vitamin boost to hydrate, strengthen and protect lashes and brows – giving more fullness and depth of color.

• Superior Swiss formulation.

• Smudge and waterproof.

• Lasts up to 6 – 8 weeks.

Otto Mitter, Founder & Cosmetic Chemist describes one of the key differences in the new Profusion tints when comparing to the current Belmacil tints :

"The results are the same except Profusion has a deep brown instead of dark brown for brows, the deep brown is more of a natural brown color, where as the dark brown in Belmacil is extremely dark and generally you can only leave on for a few minutes unless they have very dark natural brows. You can mix graphite into the deep brown for a bit more depth if required for some clients but the deep brown on its own is beautiful."

We are all LOVING the Deep Brown tint addition!

The Elleeplex Tints can be used alone or as part of the Elleeplex System. Mix them in with your setting lotion on brows or lashes - or mix up your tint and add 10% of Re-Gen Next Gen to the formula! (Remember to use the Next Gen and not the original Regen for best results) The system works amazing all together to give the lashes and brows an amazing result while keeping the integrity of the hairs in tact and thriving!
---
Sign up to hear about the latest news and exclusive offers